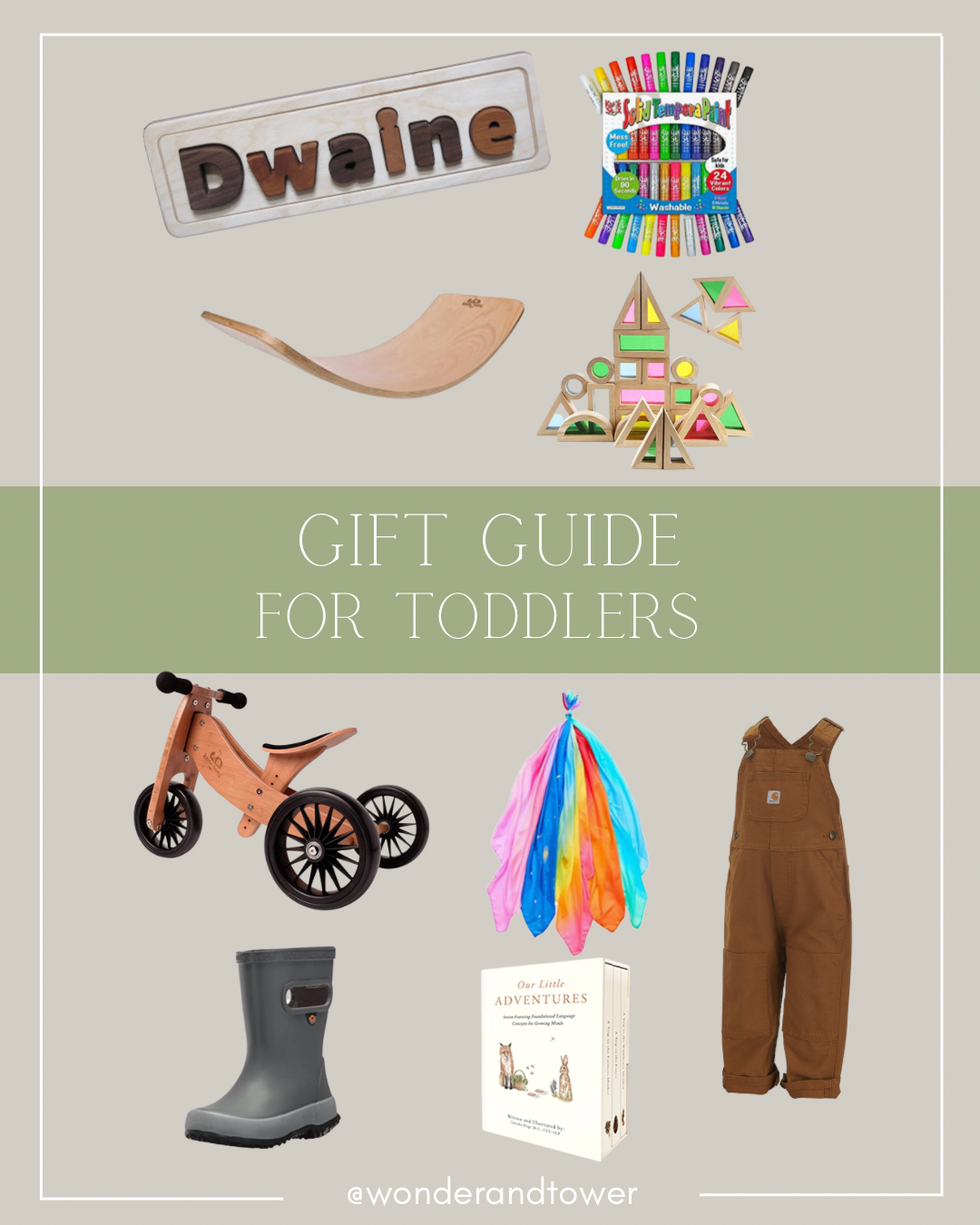 Christmas Gift Guide for Toddlers
Choosing toys for toddlers can be tricky because they are growing so fast and can be hard on toys. Here is a Christmas Gift Guide for Toddlers of items that have stood the test of time in toddlerhood and encourage play and creativity.
Toddler Gift Ideas
This list encourages imaginative play and outdoor play, as well as gross motor development in toddlers. We have either bought these gift for our toddlers over the years or we plan to buy this year for our toddler. I hope this list helps as you buy intentionally this year!
Other Gift Guides:
Christmas Gift Guide: Girls 5-10
Christmas Gift Guide: Boys 5-10