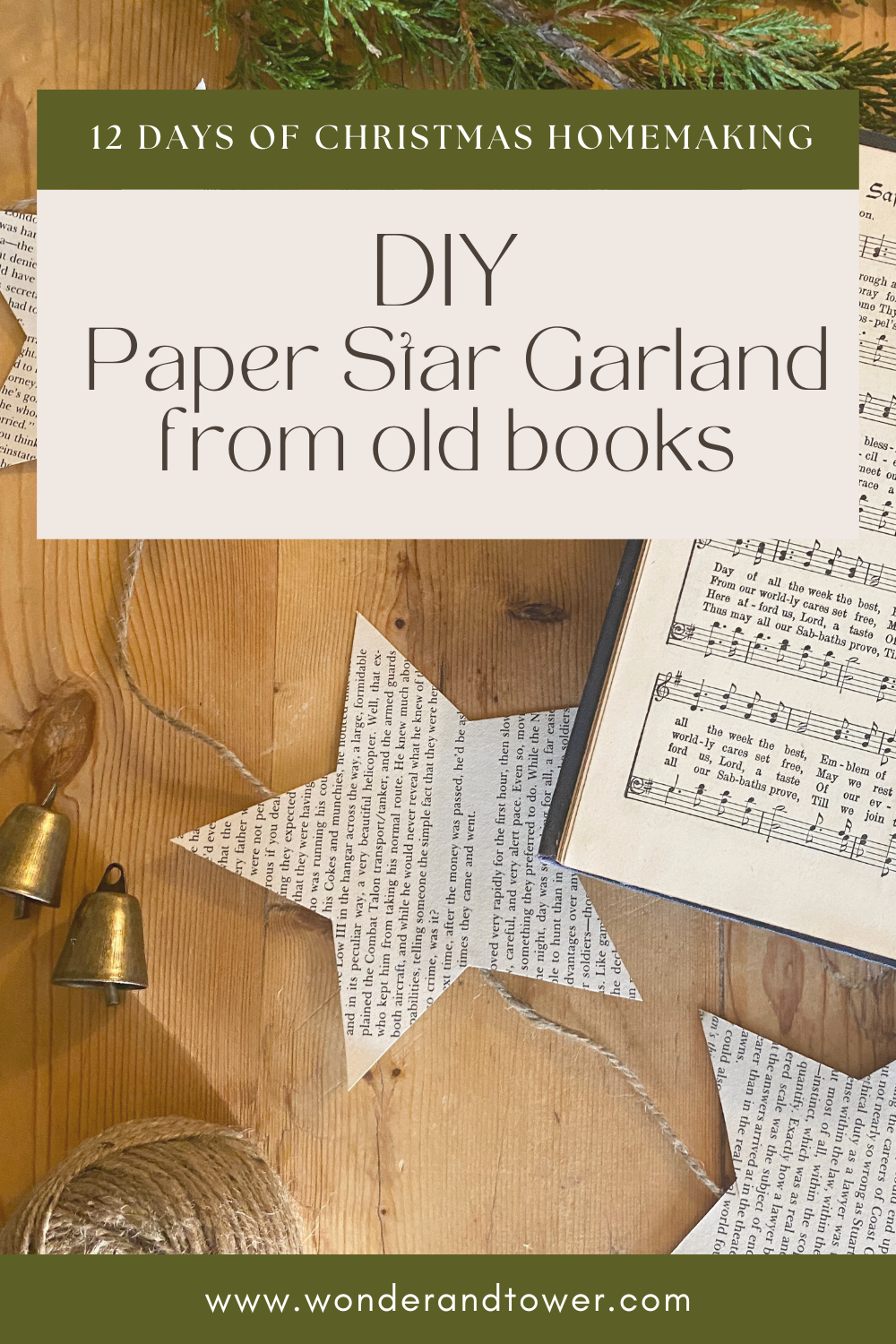 This DIY Paper Star Garland is so easy & frugal to make, and I love repurposing and reusing lovely old hymnals and books! I see them at the thrift often and always grab them if they have pages with a pretty, brown patina to them. I wanted to include some beautiful but frugal Christmas decor ideas to the 12 Days of Christmas Homemaking series because I know that it's already an expensive time of year, and you don't have to overspend on decor to make your home feel lovely for the season.
Gathering Supplies
The beauty of making these paper stars from old books and hymnals is that you probably already have all the supplies you need. You can use cars, twin, or string to make the garland. You can also turn these into ornaments and just make a loop between two stars to hand on the tree. So gather old book pages, your twine of choice, scissors, a star template, and I like to use hot glue to make it fast, but you can also use plain glue as well.
To Make DIY Paper Star Garland
Print out or draw a star for a template.
Tear multiple pages out of the hymnal & trace star onto them.
Using hot glue, glue two together, with twine for garland placed in-between the stars. (You can also easy just make a loop out of twine and make and ornament.)
Space them as close or as far apart as you are wanting for your decor. I place mine about 5 inches a part so I could place the garland on my mantle.
Enjoy your new garland for years to come!
Pin for Later…
More 12 Days of Christmas Homemaking Posts: